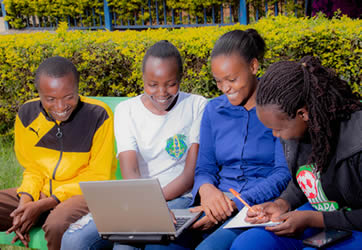 Kenya Universities and colleges Central Placement Service (KUCCPS) has already finalized the placement of KCSE 2018 candidates. 2018 KCSE candidates can confirm the course and university they have been placed.
However, if a student is not satisfied with the university placed, there is no need to panic. The placement body offers inter-university transfer services to students who wish to transfer to a university of choice. Before a student proceeds to inter-university transfer service should take note of the following:
You can only transfer to another university when the opportunity for transfer is open through kuccps student on-line portal.
You must be a government-sponsored student too in order to be considered for the transfer.
The applicant must ensure that they meet the requirements for the course that they want to pursue in the university they transfer.
One must get approval from the university or the colleges they want to join.
KUCCPS 2019 Inter-university transfer date
KUCCPS opened an on-line student portal on 1st may, 2019 to allow willing students process their inter-transfer.Kindly access via the link https://student.kuccps.net/
KUCCPS Inter-university procedure 2019
Visit the KUCCPS website and access your student portal account. You will do so by entering your KCSE index number and the year you did you examination as the username. The password should be your KCPE index number or birth certificate number.
Select the programme you want to transfer to, put the PROGRAMME CODE in the inter-institution transfer field. You will only be allowed to proceed to the next step if you meet the cutoff and minimum requirements.
Fill in the reason for the Transfer Application. Remember that this field is mandatory.
Once the steps above have been fully satisfied you will find the inter-institution transfer link.
Keenly fill all the required details on the form. Once you are done, download the inter-university Transfer Form and print it.
Present the dully filled inter-university transfer form to both institutions, i.e., the institution you want to leave and the one that you want to join. The form must be signed by officials from both sides, the vice chancellor of the university and the principal of the college.
Once your transfer request has been approved, take the form to the Placement Service. Note that in the event your transfer is rejected, return the form, duly filled as rejected, to the Placement Service. This will allow you to try a transfer another institution.
Finally once you have secured a place to transfer to your institution of choice, present the form to the institution which you were initially placed to for a release of your placement