Machakos University Match Day
The Vice Chancellor, Prof. Lucy Irungu remarked that the "difference between impossible and the possible lies in a man's determination".
Machakos University takes games and indeed extra-curriculum activities very seriously and is taking the steps to construct the Machakos University Sports Complex, as the plans are in the pipeline.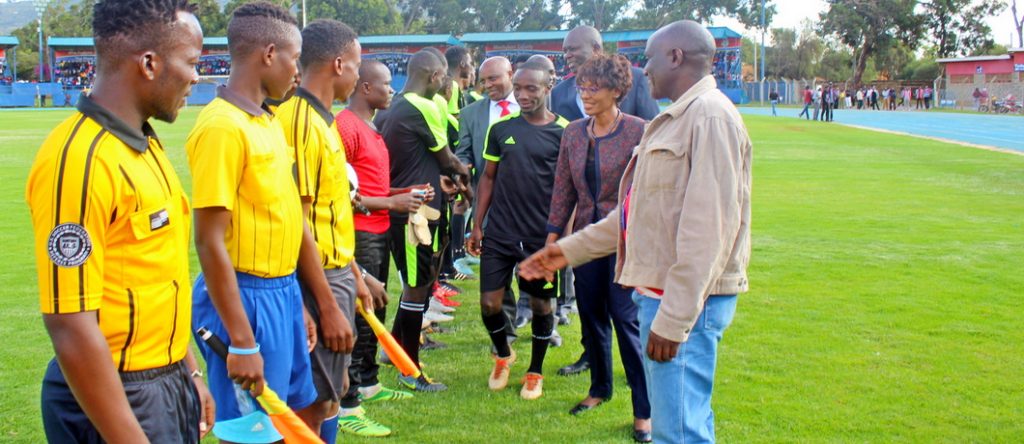 The Vice Chancellor reminded the students that in the midst of all the fun and recreation, sports is often a metaphor for achieving success, because of the lessons it teaches us about life.
Some of the lessons the Vice Chancellor pointed out are:
Sports teach us about team spirit and the importance of working together to accomplish a common goal.
It teaches us to shoulder responsibility, and how to cope with defeat and failure.
It teaches how to remain focused on a task for the period of time required to achieve it.
It also teaches us about consistency and concentration, how to overcome weaknesses, and go beyond our limits
In addition, sports helps us to develop character and teaches us to be humble in victory and optimistic in defeat.